listen up NEW YORK!
posted by
High Voltage Staff
| Friday, August 25, 2006 | 8:35 PM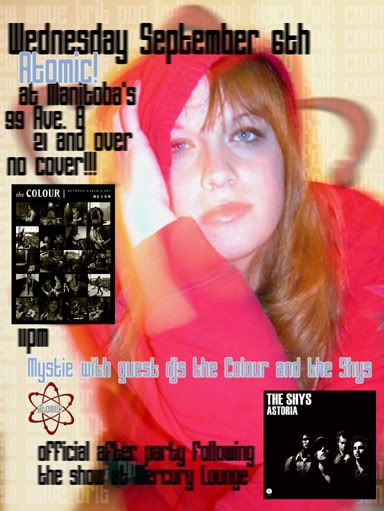 Our very own Mystie will entertain you with her stories and her sweet taste in music. Start making plans to attend. We will be taking a head count at the start of the night. Not kidding!
Manitoba's
99 Ave. B, New York, NY 10009
(between 6th and 7th Sts.)
212-982-2511
Guest DJs:
The Shys
The Colour
What more could you ask for? A grand time will be had by all. Guaranteed. Be there or be square!
Labels: news